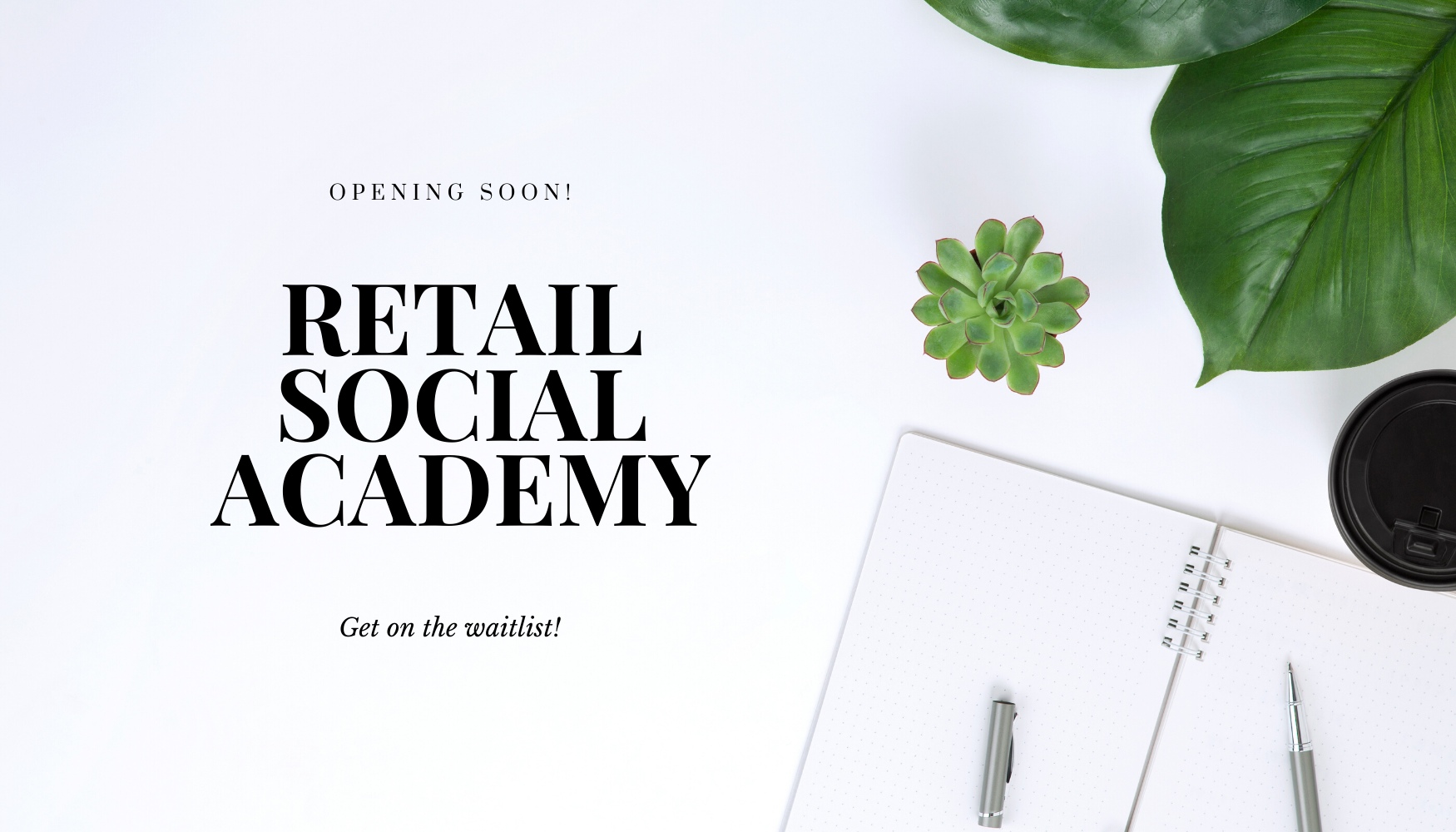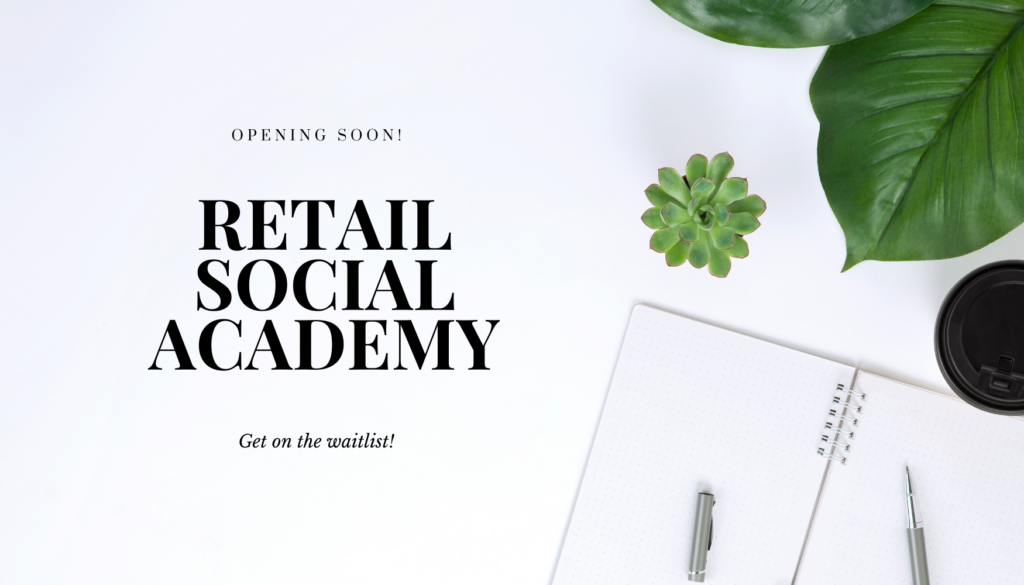 You've spent years building a retail business. In that time how you market your store has changed so dramatically it makes your head spin.
How do you create and grow a virtual presence?
Where do you go for a solid plan to market online?
How do you make money using Social Media?
You're not alone, and I want to help.
I've worked with hundreds of business owners just like you for many years to teach you how to optimize your online efforts and grow your list of loyal fans and turn them into excited shoppers.
In my online course, Retail Social Academy, you'll:
Discover the strategies big companies use online to grow and nurture their email lists.
Learn simple strategies that will increase engagement and build a loyal following on social media.
Create a content plan so you won't feel overwhelmed by wondering what to post each day.
Learn step by step the most important tools to use on social media to make money right now.
Learn alongside like-minded business owners and make lasting friendships in our Facebook group.
Get on the waitlist to be notified as soon as enrollment opens. Since this is the very first launch, the course will be offered at a one time deep discount. You don't want to miss out!